9+ Best Video Editing Software For PC Free + Paid
With watching videos being the most popular way for Americans to consume content. It's essential for content creators to create the highest quality videos possible without having to spend a ton of money or needing a lot of experience. Luckily, the market is saturated with video editing software for PC free and paid alike. 
In this post, I ranked and reviewed the best editing software such as HitFilm Express and Shotcut, or Renderforest and Adobe Premiere Pro CC.
What is the Best Free Video Editing Software?
With more people interested in video editing than ever before, it's beneficial to keep a list of good free video editing softwares on hand to help and make the most educated decision. 
HitFilm Express is a great free video editor created to provide creatives with a tool that significantly improves the video editing process. This free video editor brings a diverse set of features that helps users to create professional-quality films. Even as an amateur filmmaker, or just someone who likes to make YouTube videos, HitFilm Express can transform your creative dreams into reality. 
Key Features: 
Comprehensive Editing Features – HitFilm has a comprehensive set of non-linear editing tools. Among these are Animation tools, the Unlimited Tracks feature for adding multiple media files, Transition tools, and Adaptive Trimmer feature.
Free Training and Support – The software has a catalog of free video tutorials to help amateurs to improve their editing craft. Fxhome, HitFilm Express's developers have a dedicated YouTube channel that uploads tutorials on a weekly basis.  
Video/Audio Effect Toolkits – There is a diverse list of 20+ built-in video effects. Each offers a range of options to transform your original clips into whatever you can imagine. Some major video effects include 360° Video Transform, Stylize effects, Audio Reverse, and Echo Effects. 
User Interface:
HitFilm Express's editing interface consists of panels that enable you to access specific functions of the software to edit videos. By creating new projects it will open several default editing panels to carry out the editing process. These panels include:
Viewer
Layer
Export
Trimmer
Audio Mixer
Media
Controls
Effects
History
Text
Editor
Pricing: 
100% free plan
HitFilm Pro – $349
Pros:
Free tutorials and masterclasses. 
Compatible with both Windows and Mac devices. 
Intuitive Interface.
Cons:
Heavy system requirements. 
VSDC Free Video Editor is a free, non-linear multimedia editing software equipped with a wide range of features normally found only on paid editors. 
VSDC allows users to create and edit 360 pixels or 4K video projects with a combination of video clips, images, audio files, animations, and other media elements. 
Key Features: 
Able to perform basic video editing functions like trimming, cutting, cropping, and resizing media clips.
Capable of adding subtitles, text, shapes, and 3D charts and diagrams to clips. 
Perform non-linear editing tasks such as blending multiple clips, along with overlaying and masking them. 
Provides audio effects and filters to play audio in reverse, to amplify and silence audio files, and invert sound waves. 
Supports 3D and 360° video editing.
Offers a free screen recorder and video capture so that you can create over the shoulder videos with the PiP (picture-in-picture) effect. 
Has a Special FX feature to create unique video effects.
User Interface:
The interface when editing has a basic editing screen that showcases your project, the timeline window, and quick access editing tools pinned around the editing screen. To access the more advanced tools, open the submenus in the top menu bar. It can take a while to get accustomed to the interface and know where all the features are located. The software also allows you to drag-and-drop files into the editor to import files and rearrange the sequence of clips in the timeline. 
Pricing: 
100% Free
VSDC Video Editor Pro – $19.99
Pros:
Free video editing without watermarks. 
Support multimedia and multi-format import and export. 
Easy to download and run on PC.
Cons:
Many features hide in submenus.
Only available on Windows devices. 
Fairly steep learning curve to use interface. 
OpenShot is an open source multi-platform editing software that supports Windows, Mac, Linux and Chrome OS. It has a diverse set of features that make it stand out, such as its ability to create professional-quality video effects along with various 3D animation and slow motion effects.
Key Features: 
The Time Mapping and Speed Manipulation features allow users to adjust the speed of their clips, and reverse the direction of the video. 
Provides 400+ professional video transitions for seamless movement from 1 scene to the next. It automatically created a transition when multiple clips overlap. 
Offers standard editing features to manipulate media clips in the timeline. It allows users to trim, rotate, adjust the X and Y location, and scale video clips. 
The Blender integration enables Openshot to create 3D animation titles and effects. 
User Interface:
OpenShot has a straightforward interface, the entire editing process takes place in the Project Files, Timeline, and Video Preview panels. 
It begins as media files are added by dragging and dropping files directly into the Project Files panel, or by right-clicking in Project Files and clicking the import files option. The Timeline is where most of the editing will be done. Once the media elements are uploaded, you can drag and drop them into the timeline where you can edit the clip however you like. During the editing process, the Preview panel will show all the changes you have made to the original clip and how the video will look when exported. 
Pricing: 
Pros:
Compatible with all platforms. 
User-friendly interface. 
Makes videos with no watermarks.
Cons:
Limited catalog of video effects. 
Lags on occasions.
 Lightworks is a powerful free non-linear editing software packed with professional tools capable of producing high-quality films.
Key Features: 
Supports multi-cam editing. 
Provides a 3D DVE tool for enabling clip rotation, scale, position, cropping, and more. 
Useful audio effects such as hum removal, cross-fade, and sibilance reduction to enhance audio quality.. 
VFX features allow users to perform color correction and matching effects to balance the color and contrast of video projects.
Pricing: 
With the release of Lightworks' new version (2022.2), they're offering a 50% discount with the voucher code: NEW2022
It has a free plan. 
Lightworks Create – Costs $49.99 per user for a year. A lifetime purchase costs $77.49. 
Lightworks Pro – A yearly subscription will cost $119.99 while the lifetime purchase will cost $194.99.
Pros:
Its cloud connected. 
Compatible with Windows, mac, and Linux. 
Offers a mixture of basic and advanced features. 
Doesn't have watermarks. 
Good support community and tutorials.
Cons:
Limited export format options, it only offers 720p. 
Has a complex interface.
Shotcut is an open-source cross-platform video editor with a wide range of features to help beginners create stunning videos. It has the capabilities to perform many advanced features that are normally only accessible on paid software. 
Key Features: 
With the help of FFmpeg, it supports the latest audio and video formats. It also supports common image formats like PNG, JPEG, WebP, GIF, etc. 
It supports 4K resolution. 
Offers a broad catalog of audio filters such as Band Pass, Copy Channel, Delay, Compressor, Downmix, Equalizer: 3-Band, Equalizer: 15-Band, and many more. 
It has a diverse set of video effects that includes a 3 way color wheel to perform color correction and grading; and video filters such as Alpha Channel: Adjust, Chroma Key, RGB shift, and many more. It also offers 360° filters. 
It performs basic and editing functions like trimming, cut, copy and pasting, drag and dropping, append, insert, overwrite, ripple delete, and key framing.
Supports multi language translations for the user interface. 
Pricing: 
Pros:
Supports multi-platform use (Mac, Windows, Linux).
Features are customizable. 
Supports many output formats. 
Offers chroma keying effects.
Cons:
Offers a limited amount of transitions. 
Doesn't offer social media sharing options. 
Not intuitively designed, there are some difficulties using it.
VideoPad
VideoPad is a free video editing software that allows editors to create high quality videos without spending a dime. Its intuitive interface and respectable selection of features makes it a dream for beginners.
Key features:
It has a selection of unique video transitions and video effects.
The free video editing software is capable of editing 3D videos.
It supports audio editing and mixing.
The software offers audio effects like like echo and choral.
VideoPad allows users to record their own narrations and voiceovers.
The software also offers a chroma key for green screen editing, and so much more.
Pricing:
Free download for any device.
VideoPad Master Edition is for $129 and $59.95 with a discount.
Pros:
The free video editing software supports 360 degrees video editing.
It has an intuitive interface.
It's capable of working on both Mac and PC.
The free video outputs don't have watermarks.
Cons:
The Mac version has limited features.
The software's free version has a lot of popups.
Vimeo Create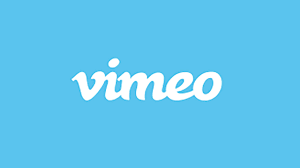 Vimeo Create is a free video editing software that allows you to create professional-looking videos with just a few images and descriptions. It's the ideal tool for creating product videos for an ecommerce website.
Key features:
With this free video editing software users will have access to thousands of professional video templates.
It offers unlimited access to high quality stock images and commercial licensed music.
The software has an AI video maker that automatically creates videos based on the images and description entered by users.
It's capable of sharing videos across all social media platforms.
Pricing:
Free plan
Starter plan for $12 per month
Pros:
The free video editing software is cloud based so users can easily access it.
The AI powered automatic video maker makes it easy to use.
Offers media resources (images and music) to help with video creation.
Cons:
The software lacks any advanced editing features.
What are the Best Paid Editing Software
Viddyoze is a cloud-based 3D animator and video creation software that allows users to create professional quality videos in a matter of minutes. It provides ready-made templates so that users, regardless of experience and technical editing skills, can create a variety of videos to fit any occasion.
Key Features: 
Diverse Video Templates – The primary method of creating video is by using the video templates from the divers template library. The vast collection of templates can create Animation videos, Outros and Intros, Movie Filters, Logo Stingers, Transitions, etc. 
Watermark Creation – Users can create videos with their own personalized watermarks to discourage theft of their work. 
Stock Image Library – Viddyoze has a library of stock images that is powered by popular stock media websites like Pexel, Pixabay, and Unsplash. 
Image Editing Tools – Despite the template based editing style of Viddyoze, the software is equipped with all the standard image and video editing tools for more in-depth editing. It also has a background removal feature.
User Interface:
Creating videos with Viddyoze is done in 3 easy steps. 
Step1 is to select a template from the catalog of video templates available. Choose a category and then a specific template within that category. Step 2 is where you customize the template to add media (image and logo), text details, and styles, along with selecting an audio track from the list provided. Step 3 is to preview the end product and render the video for downloading as an mp4 or GIF.
Pricing: 
Individual Plan: Costs $97 for 160+ video templates and 30 video renders per month. 
Commercial Plan: Costs $127 for 260+ video templates and unlimited video renders.
Pros:
Intuitive and user-friendly interface. 
100% cloud based.
Provides over 160 video templates. 
You don't need technical skills to use it. 
Each pricing plan is a lifetime deal. 
Cons:
No free trial. 
Must have internet access to use.
Renderforest is a web-based platform that lets you create digital content using powerful features for video creation, website building and logo creation. The tool is easy to use and provides templates so you can easily express your creativity with non technical skills.
Key Features: 
Users can create multiple different videos to cover a wide range of niches and topics. It offers 5 video categories, such as animated videos, Intros and Logos, Slideshows, Presentations, and Music Visualizations. 
Renderforest has over 1 million professional video templates and over 5 million stock images, footage, and music to help with video creation. 
Has an AI generated logo maker. 
Offer web building functionalities with the help of website and landing page templates. 
Provides features for graphic designing. 
User Interface:
Similar to Viddyoze, the editing process for Renderforest is done in a simple 4 step process. The first step is to edit the text of each scene in the template, the second step is to edit the style of the template by choosing color, font style, and transitions. Step 3 is to add music to the template by uploading your own or choosing from the audio catalog. The fourth and final stage is to preview and render the final product.  
Pricing: 
It has a free plan that lasts for a lifetime. 
Lite Plan – Costs $9.99 per month for a yearly subscription ($119.99 in total) and $14.99 for a monthly subscription. 
Pro Plan – This costs $14.99 per month for the yearly subscription and $19.99 per month for a monthly subscription. 
Business Plan – A yearly subscription will cost $19.99 per month while the monthly subscription will cost $24.99.
Pros:
Free plan lasts for a lifetime. 
No download required because it's web-based. 
Divers template catalog. 
Versatile platform with many capabilities. 
Cons:
No offline editing capabilities. 
Long video rendering period. 
Limited customization options.
Canva Pro, the premium version of Canva, is a comprehensive drag-and-drop design tool that includes powerful features for designing and planning beautiful graphics, stunning presentations, and eye-catching videos.
Key Features: 
Users have access to over 100 million premium stock photos, videos, audio, and graphics, along with 610,000+ premium and free design templates.
Can create videos for every social platform. It can create videos for YouTube (ads, intros and outros), Facebook, LinkedIn, TikTok and more. 
Provides 20+ animation styles to animate graphics and images. 
Supports image background removal with the background remover feature. 
Offers a magic resize tool to accurately resize any image, graphic or video to the format and dimensions of any platform. 
It has features that support collaboration with other content creators. You can share your designs with team members connected to your account and give them permission to edit your work. 
Allows users to create and schedule social media posts. 
User Interface:
Canva Pro has a simple drag-and-drop interface, and has all its major features clearly visible and easily accessible by the editor. Adding and uploading media elements during the editing and creation process can all be done on the left-hand sidebar. 
Pricing: 
It has a limited free plan that lasts forever. 
The yearly subscription for a plan with 5 people cost $54.99. While the monthly subscription will cost $6.49 per month.
Pros:
It's extremely user friendly. 
It has a diversified library of templates and media elements. 
It's easily accessible and mobile friendly.
Cons:
Limited free version.
Export options are limited. You can only download designs as a mp4, GIF and PNG.
Adobe Premiere Pro CC is a popular video editing software that has well-integrated workflows, so you don't have to leave your timeline to do other things. It also has Adobe Sensei technology that helps you be more efficient during the editing process.
Key Features: 
Compatible with other Adobe CC products so it can download and seamlessly integrate templates from the Adobe Stock and After Effects. 
Offers robust color grading and color correction features such as the Lumetri Color tools that will increase the accuracy of curve adjustments, and the chroma key tools to remove background for green screen effects. 
Provides audio editing features to add sound effects and filters like stereo balance, flangers, reverb, and amplification. 
It allows users to easily add and edit animated graphics for titles and transitions. 
The speech to text features allow users to automatically transcribe and caption their videos. It gives you the ability to edit the words and pacing of the caption or transcription, along with editing their style. 
Capable of importing footage of any format and from any device. 
Can perform Virtual Reality (VR) editing.
Pricing:
Premiere Pro Plan – Costs $20.99 per month. 
Pros:
Supports synchronized editing.
Supports VR editing.
Allows you to duplicate your project. 
It offers tools that encourage project collaboration.
Cons:
The interface is difficult to use for beginners. 
Strong computer specs are required to use the software to its full potential.
Final Cut Pro X is a video editing software that was developed and released by Apple for Mac devices. Its powerful features make it perfectly suited for professionals and amateurs interested in developing the skills to create and edit films. 
Key Features: 
It has multiple color coordination and control features, such as the Histogram Scope graph to edit exposure and create a balanced spread of tones in clips.. 
Offers 3D templates for text and graphic animation effects. 
Supports multi-cam and multi-track editing. 
Provides chroma keying for background removal. 
Supports multiple formats and resolutions for exporting videos. 
It has over 140 customizable video and audio effects, along with over 100 transition effects. 
Capable of editing 360° footage. 
Pricing:
Free trial 
Final Cut Pro costs a onetime payment of $299.99
Pros:
Supports 360° video editing. 
Has multi-cam editing capabilities. 
Has a comprehensive toolset. 
Known for its quick performance.
Cons:
It only works on Mac. 
The learning curve is steep.
Wrapping up – Best Video Editing Software For PC Free
That was it, our list of the best editing software for PC and paid.
Video editing and creation are one of the most important forms of content creation, and one of the best ways to become a good creator is to start by choosing the best software to meet your creative needs. Based on our experience, the best free video editing software would be HitFilm Express and VSDC Free Video Editor. Similarly, the best paid editing software we would recommend is Viddyoze and Renderforest. Their template based editing style makes the editing process extremely easier and will require little time to create great quality videos based on a wide range of use cases. 
For more information on editing software, check out our Editing Software article catalogs.