Ubersuggest Vs Ahrefs: Get the best SEO Tools
There are three different types of Search engine optimization (SEO): on-page SEO, technical SEO, and off-page SEO (Click here to learn more about SEO). The market is currently saturated with hundreds of tools for SEO that cater to all three techniques, and a big challenge for those new to SEO is knowing which one to choose.
We will review two of the best all-in-one SEO tools currently available to determine which works best for the optimization you are looking to accomplish, Ubersuggest Vs Ahrefs. Along the way we will learn the pros and cons of each tool, and evaluate the features each have to offer.  
Ubersuggest
Ubersuggest was created by Neil Patel, a well known SEO expert who wanted to improve the availability of high-end tools for SEO. Neil created the Ubersuggest platform to make SEO more accessible for small businesses and in our opinion it was a success. 
Ubersuggest allows you to search for keywords, check your rankings, view content, check out competitors, and run an SEO audit on a website. 
Ubersuggest pulls data from Google Keyword Planner and Google Suggest. 
The Pros and Cons of Ubersuggest
Ubersuggest is a great way to get started in SEO. 
Pros
It's easy to use
Inexpensive
Broken link monitoring in free version
Has a great competitor analysis
Gives you content ideas within your keyword research 
Cons
Numbers are not always accurate 
There is a max of 5,000 results 
It can only search back 3 years
Top page keywords are shown in batches of 10, and you cannot view all keywords in one list 
In the free version of Ubersuggest you are limited on the number of searches and results you can see. 
How to use Ubersuggest
Ubersuggest is a very simple platform. Once on the site simply type in the website or keyword you wish to analyze. There are three search sections: keyword analyzer, competitive analysis, and SEO explorer.
Keyword Analyzer
The keyword analyzer lets you type in a single word or phrase. You are given an overview of the keywords volume and current Google rankings. You can also look at content ideas, keyword ideas, and keyword lists. You can view keyword volume, cost per click (CPC), and difficulty.
Competitive Analysis
Find out how you fair against other websites in your niche with the competitive analysis. Get a traffic overview, search keywords by traffic, view top pages by traffic, and search for competitors.
SEO Explorer
The SEO explorer feature shows you on-page improvements that can be made to your website. The SEO analyzer feature will allow you to do an audit of your website The back link tracker gives you suggestions to improve your off-page rankings. 
Unique Feature
Ubersuggest has many useful features. The two top features are the competitor analysis and the back link opportunities. 
The competitor analysis lets you compare your site to top competitors without them knowing. You can look at their top keywords and pages and use this data to decide how to improve your own site. 
The back link opportunities section shows you who is linking to your top competitor. Turning difficult off-page research into easy to use data. Both of these tools are available in a limited capacity on the free version of Ubersuggest.
Pricing
Ubersuggest is free for up to 3 searches a day with a maximum of 10 results. Your login can be done through a Google account. 
With a paid account you can do as many searches as you would like. There is a limit to how many projects you can monitor on the platform. 
Individual (1 – 3 websites) $29 / month or $290 lifetime access
Business (4 – 7 websites) $49 / month or $490 lifetime access
Enterprise (8+ websites) $99 / month or $990 lifetime access
AHREFS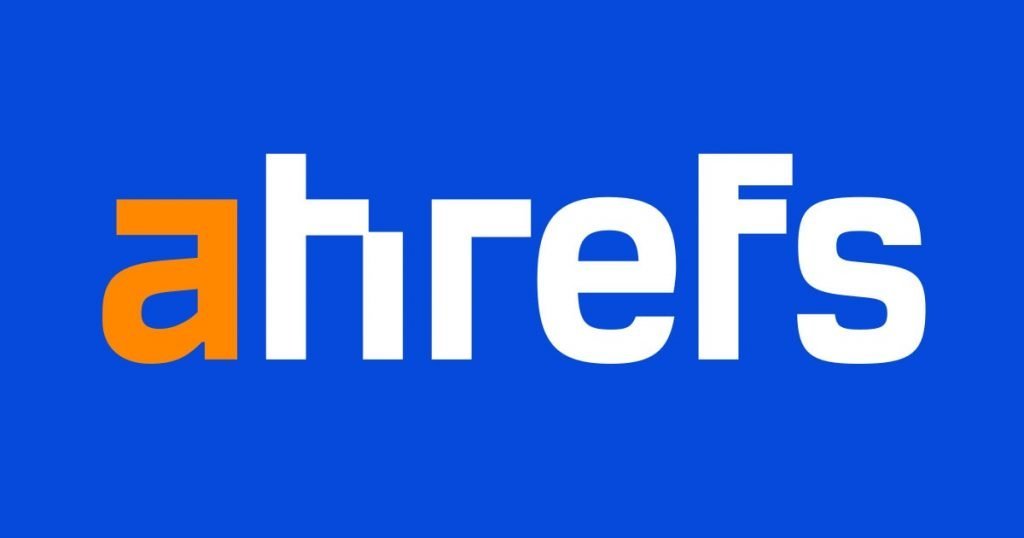 Ahrefs is an all-in-one SEO platform that allows a marketing specialist to analyze large amounts of click data. Ahrefs allows for long-term rank tracking of websites and keyword lists.
Ahrefs has the ability to track on and off-page SEO, competitor analysis, keyword click data and explore content ideas.  The tool also has its own search crawlers that track click stream data. 
Pros and Cons of AHREFS
AHREFS is an advanced SEO analysis tool. The platform includes on-page and off-page SEO tools. 
Pros
Accurate click data
Batch analysis of keywords and competitors
Rank tracker 
Domain comparison
Alert settings (including mentions) 
Back link analyzer
SEO toolbar
Cons
Expensive
Platform learning curve
No free plans
How to use AHREFS
AHREFS requires some training before it can be used to its full potential, its not exactly considered intuitive. AHREFS understands that the tool works best when the user has an advanced understanding of SEO. Every AHREFS plan comes with full access to the AHREFS academy, help center, and AHREFS SEO guides. 
AHREFS allows a user to add "projects". A project is a verified website. AHREFS will create a code snippet to be placed in the theme of the website you wish to track. This tracking code will allow AHREFS to track click data using cookies.  
Unique Features
AHREFS includes all the capabilities of Ubersuggest without the data limitations. Some great features of AHREFS include: 
Monitor company mentions
Site audit
Keyword explorer
Rank tracker
Content Explorer
Site explorer
AHREFS also offers an SEO toolbar with every plan. The toolbar gives you instant SEO data on the sites and pages you are searching.
Pricing

Lite $99 / month for 1 user
Standard $179 / month for 1 user
Advanced $399 / month for 3 users
Agency $999 / month for 5 users
All annual payments give you two months free. You can also add additional users for $30 per user on any plan. Each plan has a saved site (also known as a project) limit between 5 and 100. 
AHREFS offers a free 7 day trial of all plans.
Ubersuggest Vs Ahrefs: Which Platform Should You Choose?
Ubersuggest is a great place to start your SEO journey. The platform's intuitive design allows beginners and small businesses to benefit from its features without hassle. On the other hand, AHREFS is a geared towards more advanced users. This does not mean that a beginner can not use the platform, it just means that the learning curve will be a little longer.
So if you're looking to become an SEO expert, AHREFS is the best choice. If you are managing your own business or monitoring a single website, Ubersuggest should be more than enough for what you need it to do. Which ever choice you make both of these platforms are certainly the best tools for SEO that the market has to offer.