17 Best Side Hustles you can Do In 2023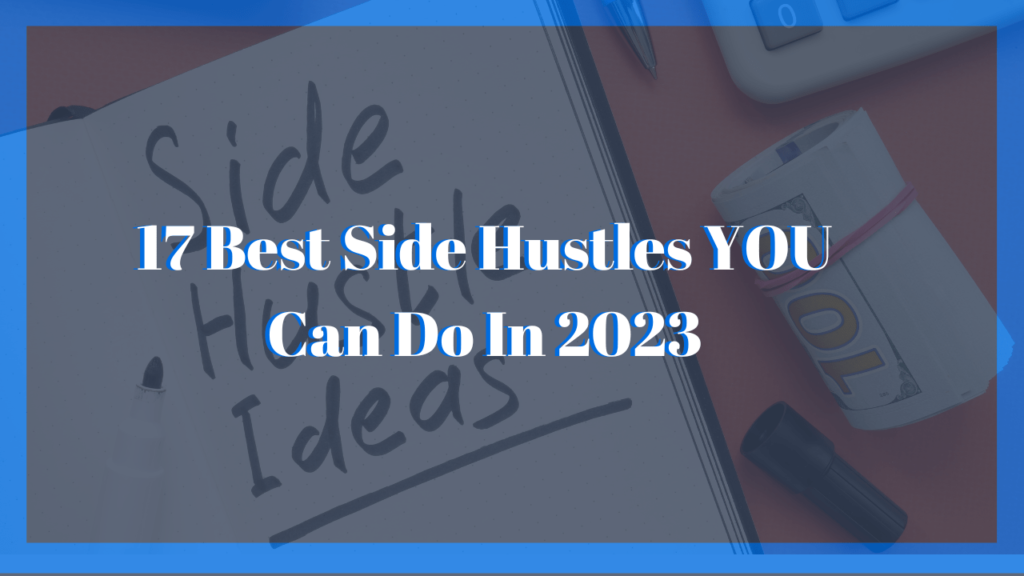 At this point, many of us have considered different side hustle ideas to earn some extra cash. There are many different options available, and we have compiled a list of 17 of the best ones.
These side hustles range from online-based to physical, and from passive income sources to the ones needing active effort. So, whether you are retired and looking for something to keep you busy, or you just want to make some extra money on the side, these side hustle ideas may be perfect for you.
Best Side Hustles
1. Creating an online course
Pay: $33.61 per hour
If you have expertise in a certain area, you can share your knowledge with others by creating an online course. This is a great way to earn passive income, while also helping others to learn something new. There are many different Learning Management Systems that enable users to easily create and post their courses, such as Skillshare, Udemy, Blackboard, and a lot more.
2. Write an eBook:
Pay: Varies
This is a great side hustle for those who enjoy writing and have something to share with the world. Writing an eBook is relatively simple since authors can self-publish and market their books on social media with little overhead. When you have written an eBook, it can be sold on different platforms, such as Amazon Kindle.
Writing ebooks is one of the side hustles that can generate passive income. They just have to become popular. Developing a good social media following can help you get there.
3. Starting a blog:
Pay: $20 per hour
A blog is a great platform to share your passions and ideas with the world. There is a wide variety of topics you can create your blog on, that will actually generate tons of traffic. After putting in the initial work, it is a side hustle that can make money from advertising, sponsorships, and affiliate marketing.
In 2020, web users in the U.S spent 3x more of their time on blogs. As more new blogs are being created on emerging topics, this will definitely increase as time goes on.
4. Creating a YouTube channel:
Pay: Unlimited
YouTube is a great platform to share your creativity with the world. With this side hustle, you can also make money through advertising, sponsorships, affiliate marketing, and Patreon donations.
Creating a successful YouTube channel requires great content, consistency, and engagement with your audience. This is one of the side hustles that may require some extra hustle to get off the ground. However, once you have built up a following, it can be a great way to generate passive income.
5. Starting an online (e-commerce) store: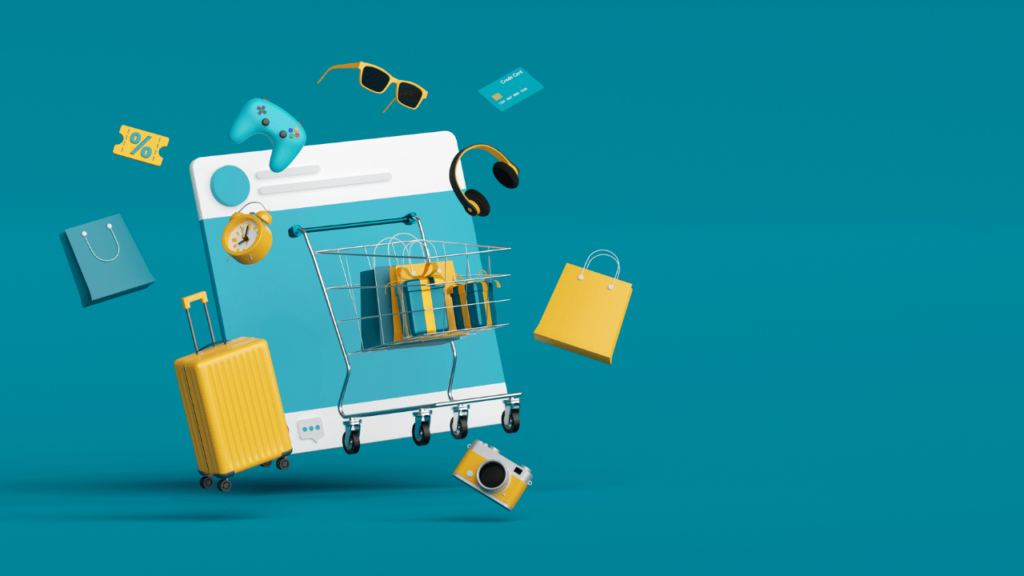 Pay: $43.22 per hour
Having an online store is another great side hustle to start. With an e-commerce store, you can earn extra cash by selling popular products and services or the ones that you are passionate about. Potential store owners can become drop shippers or sell products they personally produce.
There are many platforms you can use to easily create high-quality online stores, such as Shopify and WooCommerce.
6. Become an Uber or Lyft Driver:
Pay: $31,202 to $45,802 per year or $16.25 to $23.86
If you enjoy driving and interacting with new people, becoming an Uber or Lyft driver is a great side hustle for you. It offers a flexible schedule, allowing drivers to work whenever they're available. Plus, it has a decent compensation package, paying drivers extra for peak hours.
7. Online Tutor
Pay: $25 per Hour
This is a great option for those who have a decent understanding of a particular subject and excellent communication skills. There are tutoring sites that offer decent hourly rates and connect you with great clients.
Side hustle ideas like this are perfect for college students. They are simple and give students the chance to earn extra cash to help with their tuition and living costs.
8. Deliver Packages
Pay: $18 – $25 per hour
Delivering packages for Amazon Flex is another side hustle that is great for people who enjoy driving and have a flexible schedule. Amazon Flex is a service that enables people to use their own vehicles to deliver packages for Amazon to earn some extra money. The service offers drivers the flexibility to choose when they make deliveries, depending on their availability.
9. Become a Handyman :
Pay: $28 per hour
This is another great side hustle idea, it is ideal for those who are skilled and enjoy working with their hands.
Websites like Thumbtack, and TaskRabbit are a great way to connect with people in your area who need help with handyman jobs, such as fixing minor plumbing issues, fixing home appliances, and more.
10. Start a Dog Walking and Pet Sitting Business:
Pay: $15 per hour
This side hustle is great for animal lovers. Starting a dog walking and pet-sitting business will allow you to make some extra cash while making some new canine friends along the way. Dog walking can also be a great way to get some exercise.
About 90.5 million families in the U.S own a pet, which means this market is ripe for plucking. It will be easy to find clients if you live in a high-density area with many apartment buildings. Many pet owners may not have the time or space to stay with their pets and let them get fresh air.
11. Start a Snow Removal Business:
Pay: $20 per hour
This is another side hustle idea perfect for college and high school students, especially if you live in an area that gets a lot of snow during the winter. Although you may need some additional equipment to take on more clients, starting this side hustle can be cheap by simply using a basic snow shovel and some elbow grease. Everyone hates a snowy driveway so most people will be receptive to you taking the trouble off their hands for a small fee.
12. Deliver Food:
Pay: $15 per hour
With the variety of food delivery services available like Uber Eats, Grubhub, or Door Dash, you can start a side hustle by delivering food to earn a couple of extra bucks. Revenue for online food delivery is expected to increase by 7.60% annually so you can expect this side hustle to grow exponentially.
13.

Become an Online Freelancer

:
Pay: Varies
There are many different types of online freelancing jobs available as a side hustle on websites like Fiverr.com, such as freelance writers, graphic designers, web developers, transcriptionists, and so much more. If you have a particular skill that you are good at, there is a high chance you can find clients who will be willing to pay you for your services.
14. Manage Social Media Accounts:
Pay: Average salary of $53,917 or $26 per hour
If you are good at social media and have a decent following, you can leverage your skill and start a side hustle by managing social media accounts for businesses. More people are relying on social media to boost their business visibility, so there is no time like the present to get started. It is a great way to make some extra cash while doing something you are passionate about.
15. Become a Virtual Assistant:
Pay: $20.88 per hour
A virtual assistant is a great option for those who are good at multitasking and have strong administrative skills. As a virtual assistant, you can perform a variety of tasks, such as scheduling appointments, handling customer inquiries, managing social media accounts, and so much more.
As more businesses go digital, business owners will need the help of reliable and tech-savvy people to support their digital systems and operations. This is one of the side hustle ideas you can turn into a full-time job.
16. Drop servicing:
Pay: Varies
This is a fairly new way to make money online by finding clients who need services and outsourcing the work to freelancers for a smaller fee. It's a great side hustle for earning passive income, building a business with little overhead, and working anywhere in the world. You can offer a variety of services to your clients to maximize your earning potential.
There are many platforms that you can use to start your drop-servicing side hustle, such as Fiverr and Upwork.
17. Offer Music Lessons:
Pay: $34 per hour
If you are a musician, an ideal side hustle would be to start offering music lessons. You can teach people of all ages how to play an instrument, sing, or write songs. It is a great way to share your passion with others and earn some extra income on the side. You even have the choice of teaching in person or online, whichever is more convenient for you.
You can also create video lessons and an online course to maximize your reach.
Wrapping up
There are many benefits of having a side hustle, such as earning extra income, gaining new skills, making passive income, and networking with new people. If you are interested in any of these benefits, then one of the side hustles listed may be perfect for you.
A side hustle can also be a great way to test out a new business idea before quitting your day job. And if you are successful, you may even turn your side hustle into a full-time business.
If you have found a few possibilities from the list, take some time to research them and get started.